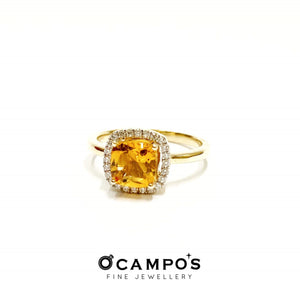 {"id":7569327456415,"title":"Citrine Celeste Ring-Yellow Gold","handle":"citrine-celeste-ring-yellow-gold","description":"\u003cmeta charset=\"UTF-8\"\u003e\n\u003cp\u003eFor those in need of merchant stone or money gemstone, our citrine diamond set is warm and comforting, energizing and life giving stone. \u003c\/p\u003e\n\u003cp\u003eGet the best deal on precious gemstones here at #ocamposfinejewellery!\u003c\/p\u003e\n\u003cp\u003e\u003cspan data-sheets-value='{\"1\":2,\"2\":\"CS41-R_14K Y\/G SINGLE LIGID RING CUSHION CITRINE 1C-.94CT 24D-.11CT 2.6G SZ\"}' data-sheets-userformat='{\"2\":14915,\"3\":{\"1\":0},\"4\":{\"1\":2,\"2\":16576417},\"9\":0,\"12\":0,\"14\":{\"1\":2,\"2\":4013373},\"15\":\"\\\"Lucida Grande\\\", \\\"Lucida Sans Unicode\\\", Helvetica, Arial, Verdana, sans-serif\",\"16\":8}'\u003e14K Yellow Gold\u003c\/span\u003e\u003c\/p\u003e\n\u003cp\u003e\u003cspan data-sheets-value='{\"1\":2,\"2\":\"CS41-R_14K Y\/G SINGLE LIGID RING CUSHION CITRINE 1C-.94CT 24D-.11CT 2.6G SZ\"}' data-sheets-userformat='{\"2\":14915,\"3\":{\"1\":0},\"4\":{\"1\":2,\"2\":16576417},\"9\":0,\"12\":0,\"14\":{\"1\":2,\"2\":4013373},\"15\":\"\\\"Lucida Grande\\\", \\\"Lucida Sans Unicode\\\", Helvetica, Arial, Verdana, sans-serif\",\"16\":8}'\u003eSpecification\u003c\/span\u003e\u003c\/p\u003e\n\u003cul\u003e\n\u003cli\u003e\u003cspan data-sheets-value='{\"1\":2,\"2\":\"CS41-R_14K Y\/G SINGLE LIGID RING CUSHION CITRINE 1C-.94CT 24D-.11CT 2.6G SZ\"}' data-sheets-userformat='{\"2\":14915,\"3\":{\"1\":0},\"4\":{\"1\":2,\"2\":16576417},\"9\":0,\"12\":0,\"14\":{\"1\":2,\"2\":4013373},\"15\":\"\\\"Lucida Grande\\\", \\\"Lucida Sans Unicode\\\", Helvetica, Arial, Verdana, sans-serif\",\"16\":8}'\u003e1Citrine .94ct\u003c\/span\u003e\u003c\/li\u003e\n\u003cli\u003e\u003cspan data-sheets-value='{\"1\":2,\"2\":\"CS41-R_14K Y\/G SINGLE LIGID RING CUSHION CITRINE 1C-.94CT 24D-.11CT 2.6G SZ\"}' data-sheets-userformat='{\"2\":14915,\"3\":{\"1\":0},\"4\":{\"1\":2,\"2\":16576417},\"9\":0,\"12\":0,\"14\":{\"1\":2,\"2\":4013373},\"15\":\"\\\"Lucida Grande\\\", \\\"Lucida Sans Unicode\\\", Helvetica, Arial, Verdana, sans-serif\",\"16\":8}'\u003e24 Round Brilliant Cut Diamond-.11ct\u003c\/span\u003e\u003c\/li\u003e\n\u003c\/ul\u003e\n\u003cp\u003e \u003c\/p\u003e\n\u003cp\u003e\u003cspan data-sheets-value='{\"1\":2,\"2\":\"CS41-R_14K Y\/G SINGLE LIGID RING CUSHION CITRINE 1C-.94CT 24D-.11CT 2.6G SZ\"}' data-sheets-userformat='{\"2\":14915,\"3\":{\"1\":0},\"4\":{\"1\":2,\"2\":16576417},\"9\":0,\"12\":0,\"14\":{\"1\":2,\"2\":4013373},\"15\":\"\\\"Lucida Grande\\\", \\\"Lucida Sans Unicode\\\", Helvetica, Arial, Verdana, sans-serif\",\"16\":8}'\u003eDisclaimer:\u003cbr\u003e\u003cem\u003eStone is graded as mounting permits - weight and measurement are approximated.\u003c\/em\u003e\u003cbr\u003e\u003cem\u003eJewelry image maybe enhanced or approximated.\u003c\/em\u003e\u003cbr\u003e\u003cem\u003eWe assume no liability with respect in actions that may be taken on the basis of this information.\u003c\/em\u003e\u003c\/span\u003e\u003c\/p\u003e","published_at":"2022-11-03T18:55:59+08:00","created_at":"2022-11-03T18:55:58+08:00","vendor":"Ocampos Fine Jewellery","type":"Rings","tags":["14K Yellow Gold"],"price":6716000,"price_min":6716000,"price_max":6716000,"available":true,"price_varies":false,"compare_at_price":null,"compare_at_price_min":0,"compare_at_price_max":0,"compare_at_price_varies":false,"variants":[{"id":42760061911199,"title":"14K Yellow Gold","option1":"14K Yellow Gold","option2":null,"option3":null,"sku":"HOS3099","requires_shipping":true,"taxable":true,"featured_image":null,"available":true,"name":"Citrine Celeste Ring-Yellow Gold - 14K Yellow Gold","public_title":"14K Yellow Gold","options":["14K Yellow Gold"],"price":6716000,"weight":3,"compare_at_price":null,"inventory_management":"shopify","barcode":"HOS3099"}],"images":["\/\/ocamposfinejewellery.com\/cdn\/shop\/products\/HOS3099.jpg?v=1667472959"],"featured_image":"\/\/ocamposfinejewellery.com\/cdn\/shop\/products\/HOS3099.jpg?v=1667472959","options":["Material"],"media":[{"alt":null,"id":26941382656159,"position":1,"preview_image":{"aspect_ratio":1.0,"height":1937,"width":1937,"src":"\/\/ocamposfinejewellery.com\/cdn\/shop\/products\/HOS3099.jpg?v=1667472959"},"aspect_ratio":1.0,"height":1937,"media_type":"image","src":"\/\/ocamposfinejewellery.com\/cdn\/shop\/products\/HOS3099.jpg?v=1667472959","width":1937}],"content":"\u003cmeta charset=\"UTF-8\"\u003e\n\u003cp\u003eFor those in need of merchant stone or money gemstone, our citrine diamond set is warm and comforting, energizing and life giving stone. \u003c\/p\u003e\n\u003cp\u003eGet the best deal on precious gemstones here at #ocamposfinejewellery!\u003c\/p\u003e\n\u003cp\u003e\u003cspan data-sheets-value='{\"1\":2,\"2\":\"CS41-R_14K Y\/G SINGLE LIGID RING CUSHION CITRINE 1C-.94CT 24D-.11CT 2.6G SZ\"}' data-sheets-userformat='{\"2\":14915,\"3\":{\"1\":0},\"4\":{\"1\":2,\"2\":16576417},\"9\":0,\"12\":0,\"14\":{\"1\":2,\"2\":4013373},\"15\":\"\\\"Lucida Grande\\\", \\\"Lucida Sans Unicode\\\", Helvetica, Arial, Verdana, sans-serif\",\"16\":8}'\u003e14K Yellow Gold\u003c\/span\u003e\u003c\/p\u003e\n\u003cp\u003e\u003cspan data-sheets-value='{\"1\":2,\"2\":\"CS41-R_14K Y\/G SINGLE LIGID RING CUSHION CITRINE 1C-.94CT 24D-.11CT 2.6G SZ\"}' data-sheets-userformat='{\"2\":14915,\"3\":{\"1\":0},\"4\":{\"1\":2,\"2\":16576417},\"9\":0,\"12\":0,\"14\":{\"1\":2,\"2\":4013373},\"15\":\"\\\"Lucida Grande\\\", \\\"Lucida Sans Unicode\\\", Helvetica, Arial, Verdana, sans-serif\",\"16\":8}'\u003eSpecification\u003c\/span\u003e\u003c\/p\u003e\n\u003cul\u003e\n\u003cli\u003e\u003cspan data-sheets-value='{\"1\":2,\"2\":\"CS41-R_14K Y\/G SINGLE LIGID RING CUSHION CITRINE 1C-.94CT 24D-.11CT 2.6G SZ\"}' data-sheets-userformat='{\"2\":14915,\"3\":{\"1\":0},\"4\":{\"1\":2,\"2\":16576417},\"9\":0,\"12\":0,\"14\":{\"1\":2,\"2\":4013373},\"15\":\"\\\"Lucida Grande\\\", \\\"Lucida Sans Unicode\\\", Helvetica, Arial, Verdana, sans-serif\",\"16\":8}'\u003e1Citrine .94ct\u003c\/span\u003e\u003c\/li\u003e\n\u003cli\u003e\u003cspan data-sheets-value='{\"1\":2,\"2\":\"CS41-R_14K Y\/G SINGLE LIGID RING CUSHION CITRINE 1C-.94CT 24D-.11CT 2.6G SZ\"}' data-sheets-userformat='{\"2\":14915,\"3\":{\"1\":0},\"4\":{\"1\":2,\"2\":16576417},\"9\":0,\"12\":0,\"14\":{\"1\":2,\"2\":4013373},\"15\":\"\\\"Lucida Grande\\\", \\\"Lucida Sans Unicode\\\", Helvetica, Arial, Verdana, sans-serif\",\"16\":8}'\u003e24 Round Brilliant Cut Diamond-.11ct\u003c\/span\u003e\u003c\/li\u003e\n\u003c\/ul\u003e\n\u003cp\u003e \u003c\/p\u003e\n\u003cp\u003e\u003cspan data-sheets-value='{\"1\":2,\"2\":\"CS41-R_14K Y\/G SINGLE LIGID RING CUSHION CITRINE 1C-.94CT 24D-.11CT 2.6G SZ\"}' data-sheets-userformat='{\"2\":14915,\"3\":{\"1\":0},\"4\":{\"1\":2,\"2\":16576417},\"9\":0,\"12\":0,\"14\":{\"1\":2,\"2\":4013373},\"15\":\"\\\"Lucida Grande\\\", \\\"Lucida Sans Unicode\\\", Helvetica, Arial, Verdana, sans-serif\",\"16\":8}'\u003eDisclaimer:\u003cbr\u003e\u003cem\u003eStone is graded as mounting permits - weight and measurement are approximated.\u003c\/em\u003e\u003cbr\u003e\u003cem\u003eJewelry image maybe enhanced or approximated.\u003c\/em\u003e\u003cbr\u003e\u003cem\u003eWe assume no liability with respect in actions that may be taken on the basis of this information.\u003c\/em\u003e\u003c\/span\u003e\u003c\/p\u003e"}
        
Citrine Celeste Ring-Yellow Gold
Sale price

₱67,160.00

Regular price
For those in need of merchant stone or money gemstone, our citrine diamond set is warm and comforting, energizing and life giving stone. 
Get the best deal on precious gemstones here at #ocamposfinejewellery!
14K Yellow Gold
Specification
1Citrine .94ct

24 Round Brilliant Cut Diamond-.11ct
Disclaimer:
Stone is graded as mounting permits - weight and measurement are approximated.
Jewelry image maybe enhanced or approximated.
We assume no liability with respect in actions that may be taken on the basis of this information.
Tax included.
Adding product to your cart
×
Share Citrine Celeste Ring-Yellow Gold
When your love shines even brighter, you
know you're ready to take it to a whole
new level. Find the perfect piece for that
life-changing "yes" moment.
TAKE THE NEXT STEP
Use left/right arrows to navigate the slideshow or swipe left/right if using a mobile device